Good Morning, for this weeks challenge I have chosen the theme of USE YOUR FAVOURITE....
****
STAMP
for those who only like to use stamps****
****
IMAGE
for those of you who only like to use digi images****
****
DIE
for those of you who prefer just to use dies****
So in some respects it is pretty much - Anything Goes.
To be in the top five or the winner of the lovely prize you do have to tell us what favourite item you have used on your creation and if you have a favourite of all three items on the one card that is great too.
These are the prizes we have for you this week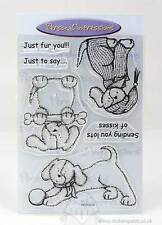 Here are the lovely sample the Team has made for your inspiration, please do pop over to their blogs to see the details of the cards.
Brenda
Using my all time favourites Stampendous P107 and Penny Black Dance, Sing, Love - no surprises there then!
Tree Die
Looking forward to seeing your lovely creations and please scroll down to see if you were a winner or in the top five of last weeks challenge, if you haven't done so already. Also check out the DT's own posts for more details of their creations.
Kath x
Those leaving a comment on any post on this blog or entering a piece of artwork into Inlinkz do so in the knowledge that their name and blog link are visible to all who visit this blog and in so doing have published their own personal details and consented to our use of that personal information should it be selected as a winner or accredited work. You can read Inlinkz Privacy Policy here.
Inlinkz Link Party